September 1 It's hard to believe but this is the anniversary of the start of my OLPC Journey. For those of you who haven't managed to read the whole Journal, I'd like to re-iterate a few points.
Behind the scenes of all the activities is Martin, originally from Austria but now living in China. He is a hard task master and ensures that, not only are the activities bug-free, but that they are as good as they can be. I'll often settle for 99% but not Martin! I'm pleased to say that OLPC in both Australia and the US have recognised his enormous contribution.
There are now 28 activities at Sugar Labs - easily reached by the link at the bottom of every Journal page.
The Activities are now available for Windows computers - link.
Activity No 31 - Across and Down
September 7 Taking a break from the Web Tute to work on a more exciting (for me anyway!) activity. Still on the Literacy track. My inspiration for "Across and Down" comes from Scrabble. The board has "ghost letters" on it. For example if you place a "z" on a "z", you score 8 points. The picture shows a completed game.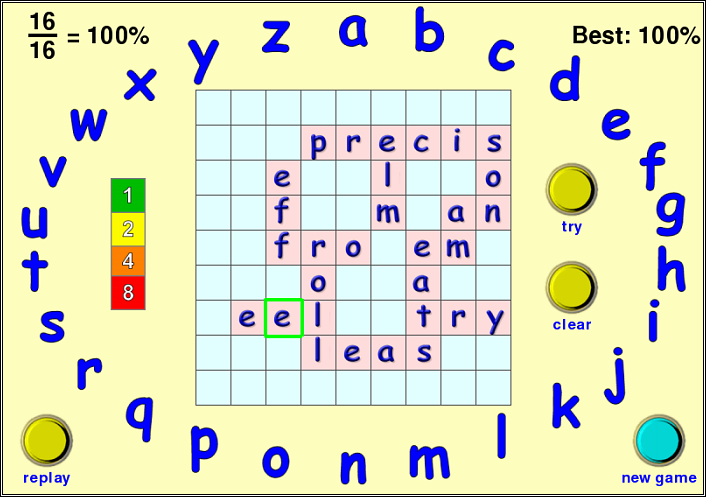 Activity No 32 - Countries
September 20 More English words! This time Countries of the World. Players have to type in a country for each letter of the alphabet. Successes are rewarded with the display of the country's flag. The activity has a list of 170 countries.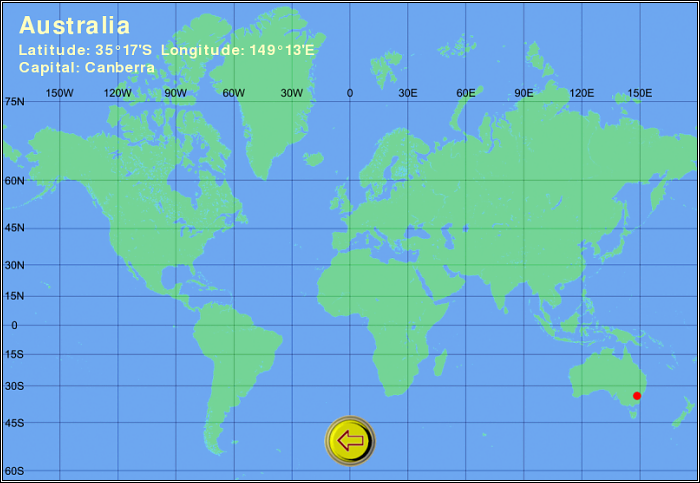 September 22 The Countries activity is complete and is now with Martin for testing.
In the meantime I have created a Homepage for this activity.