The Beginning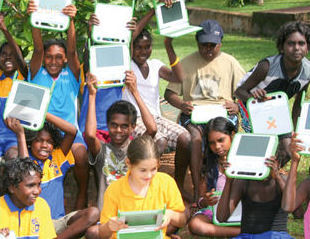 Saturday September the 11th ... the Weekend Australian had a picture similar to this on its front page. The accompanying article was my first encounter with the One Laptop Per Child (OLPC) Project.

Heaps of research that night and I was hooked! This video in particular inspired me -
First Steps
I found out that the computer is called an XO - I'll explain why in a moment. The Operating System that it uses is Sugar. Great excitement when I managed to get it running on one of my PCs. Here's a screen grab of what I saw on Sunday morning after a long long night!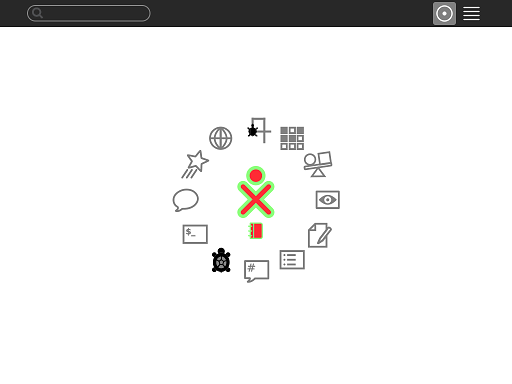 Can't tell you how exciting that was! I had visions of having to buy an XO (over $200 on eBay) which would have stopped my dreams right there! Actually this screen grab is from a little later on - I hadn't figured out how to do screen grabs in those early heady days!
This is all there is to an XO "desktop" - they call it Home. The symbol in the centre (made up of an X and an O) represents the user - you get to pick your own two colours.
The other symbols represent activities - for example the one at centre-left is the Chat activity. And the one at centre-top is my first activity!!!! But more of that in a moment!
The following is a screenshot of another exciting Sugar feature - the Neighbourhood. Here you see other XO users all over the world. Mousing over one of them brings up a name - you can then invite them to join you in an activity.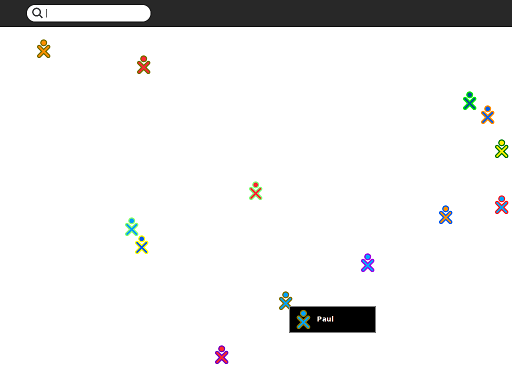 Meeting the Neighbours
Tried out the Chat Activity - here's a part of my first conversation: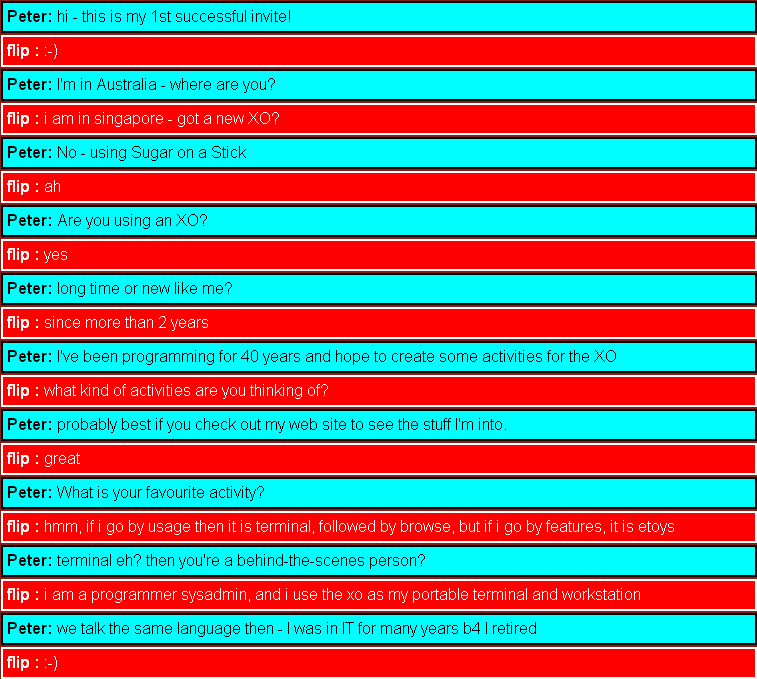 Subsequently I've got to know Martin (flip) really well - he has been (and still is) of great assistance to me in learning how to jump through all these new hoops.
My First Activity
Magicama players will recognise the first activity that I'm creating for the Sugar world. It's still got a long way to go but it is already running (as you can see) on an XO box.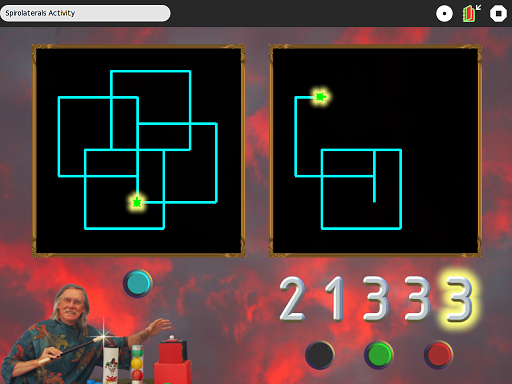 A week later: Spirolaterals has been released and is awaiting assessment before being made public. Note that it will only run on a Sugar Computer. You can check out how it's going here.