January 4 Exciting start to 2012! I've added the flags display to the Countries activity
After finding a country for each letter of the alphabet, the globe becomes clickable leading to a paginated display of all the countries stored in the activity.
But wait ... there's more! ... clicking on a flag leads to a display of the world as shown below.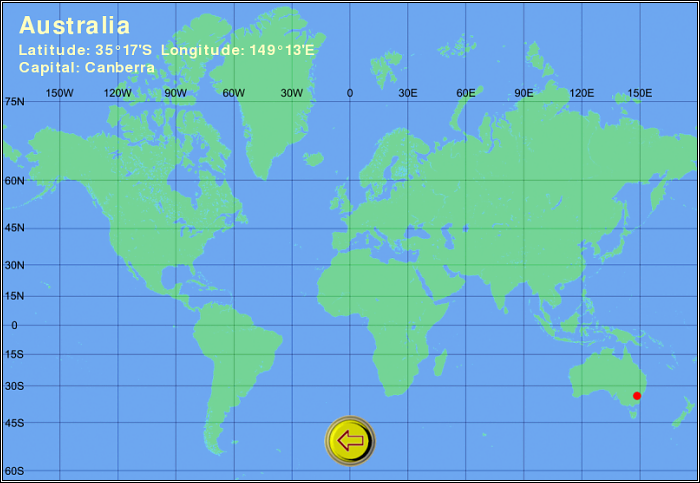 January 6 Weigh is now available and looking good! As usual Martin came up with some first rate suggestions.
January 7 Really getting carried away now! Decided to try and make my first Spanish activity - as you can see - I'm off to a good start: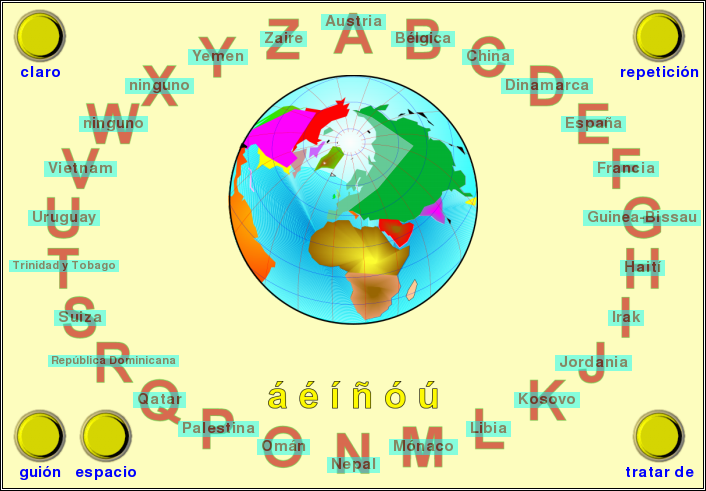 January 19 As usual lots happening behind the scenes but, for the moment, I'd just like to show you a screen grab from my new approach to the Web Tute activity. I consider this my most exciting adventure to date because of all the possibilities that it opens up. I'll tell you more when I've developed it further.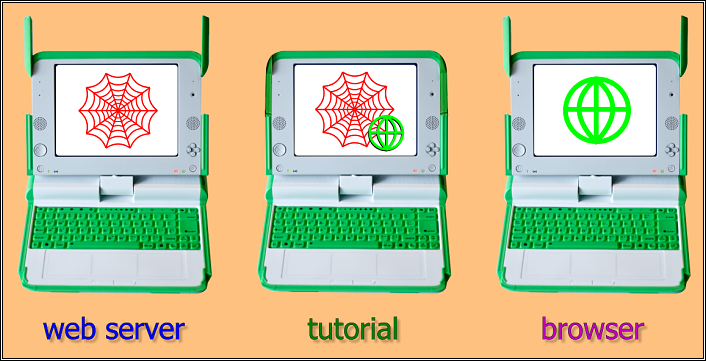 January 22 It's been painstaking work - about 2 hours per page - but Web Tute is complete. If you look back at October, you'll see that it has doubled in size. Once again web purists are advised to not look.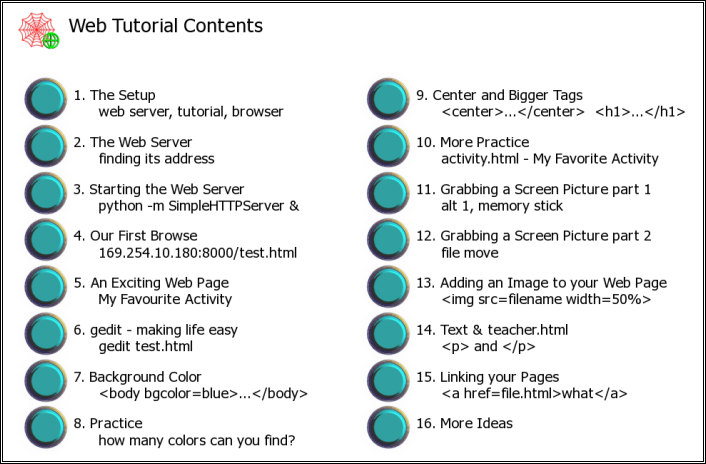 January 25 Countries has just been uploaded - enjoy!