WARNING! These jigsaws may be addictive : read these comments!
The program is free and contains two jigsaws so why not see for yourself on your Mac or Windows PC?
Subscribers are emailed a new jigsaw every week - I suspect that is the main attraction for most puzzlers.
300 pieces;
each piece handmade and different;
pick up & put down rather than dragging;
PJ can find all the edge pieces for you;
you can choose to not see the picture;
PJ can turn all the pieces the right way up;
five sorting boxes;
there are now over 2,000 jigsaws in the collection!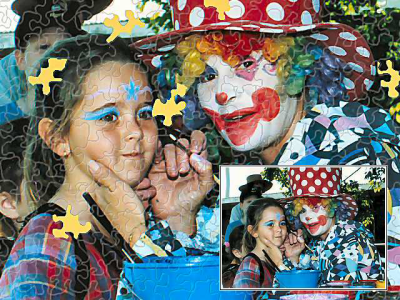 Subscriptions are now free.
email me if you wish to subscribe.

Click here and save the file peters_jigsaws_3.exe to your desktop.
Double click on this file.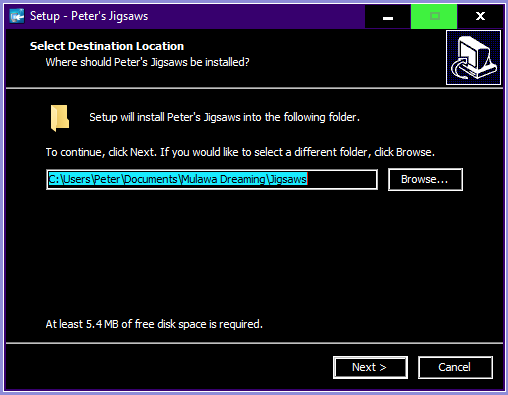 Delete peters_jigsaws_3.exe.
Click here if you have a problem running the program.