This game is based on an actual trip to Alligator Creek Falls.
This is an idyllic place situated in the National Park next to where we used to live.
Along the way there are 24 puzzles to solve - many of them original.
Here's what the original CD looked like back in 2000: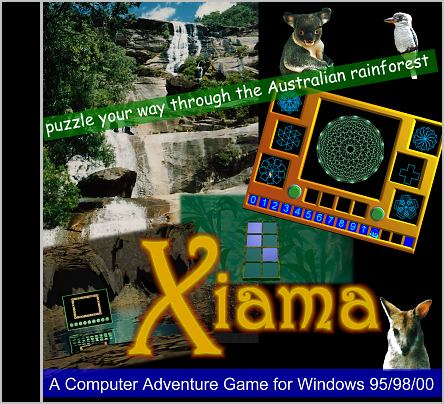 Click here and save the file xiama_revisited_4_6.exe to your desktop.
Double click on this file.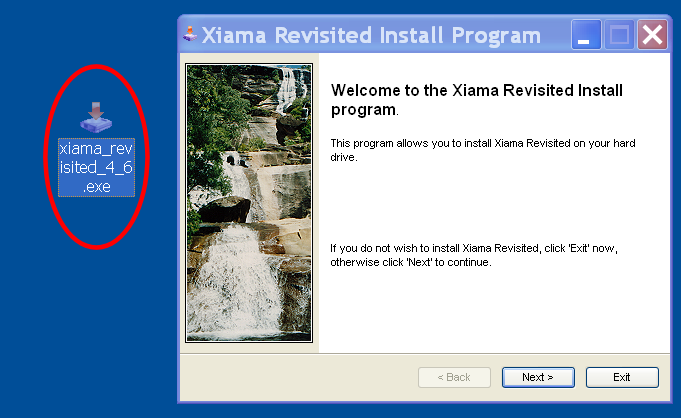 Delete xiama_revisited_4_6.exe when the install finishes.
Sadly many systems will regard my innocent program as anything but.
However be assured that all is ok provided you have used the link on this page.