Othello
There are lots of good versions already on the Internet but I was keen to try my hand at creating a reasonable computer opponent.

Wordle 4
I've found that many players find it hard to some up with 5 letter words so I wondered if 4 letters might be easier. The answer is 'yes' but it is surprisingly harder to play - see what you think.

Wordle
Inspired by Josh Wardle's creation, I was keen to create my own version. There are 746 common words to work through so that should keep you busy for a while!

Peter's Brain Games
After completing my website makeover (Jan 2017), I decided to try creating web versions of my popular iPad activities.

Alpha 1
A simple but challenging word game.

Alpha 2
Same game as Alpha 1 but this time we take it in turns to play against each other!

Alpha 12
Very proud of this one. As far as I know it's completely original. It is inspired by Scrabble but I find it more challenging and, of course, it has the advantage of being 'single player'.
My best score to date is 47.

Colour Yahtzee
Based on the popular game of Yahtzee but it uses colours instead of numbers or letters.
I'm trying something new here - the
info
button produces helpful instructions which change as the game progresses.

Word Sleuth
Not sure where I got the idea for this one,
but it sure tests 'the little grey cells'!
There is a mystery 6 letter word and 6 clues to help you find it.
There are over 2,600 words awaiting you!

Alpha 25
This game was inspired by the iPad app, LetterPress.
My main reason for copying it was the challenge of creating a satisfactory computer opponent.

Peter's Brain Games 2
I've come up with many novel approaches to mathematics during my long teaching career. This section will attempt to share the best of them.

Poker Solitaire
This is not an original game but I've added a couple of twists that I hope make it more interesting.

Spider
An interesting variation on Solitaire which I find quite engrossing.

Spider - easy version
I think this version is always solvable.

FreeCell
One of the oldest and most popular solitaire games - I just had to make one too!

FreeCell - easy version
In this version there is no limit to the size of a block.

Words - 4 letters
I found this iPad game quite addictive so I decided to create my own.
You can click on the title for the answer.

Words - 5 letters
The extra letter makes this quite challenging at times.

Trails
A sort of numerical version of Scrabble. Takes a bit of strategy to achieve the target.

Sudoku
I just love this activity - just had to create a version that suited my style of play. Perhaps it will suit yours too!

Panorama
I like to think I've created something original here - a moving jigsaw based on 360° panoramas.

Fitchneal
This is a very old board game probably of Viking origin. It is easy to learn but surprisingly challenging to play well. Enjoy!

Nim 3D
Another old game but even easier to learn. Since you pick who makes the first move, you can always win but discovering a winning strategy is challenging.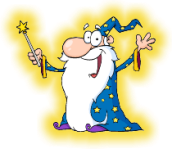 Rainbow with Sound
Sound is not easy to implement for web game designers - that is why my first take had no sound. But after much blood, sweat and tears, I have managed it this time.